The Bottle Room is born.
Posted on Wed Jun 8th, 2022 at 1:36 pm
It was the summer of 2011 and many plans were being made for a wedding. We only knew each other for 7 months but there is something to be said about a fantastic pairing. The journey thus far included tropical islands, mountain slopes and a key spot in Napa Valley. A swing built for two overlooking the pristine Hourglass Vineyard. With a bottle of the first wine we ever drank, a humbled man on one knee asked for the story to be continued. With the biggest of smiles upon a simple yes, we knew we had a connection that would spill over into an amazing life together. 
The wonderful wedding came and passed. With so much of our enjoyment together involving amazing food and wine. It sparked an idea. Just as the sunset on our small backyard deck with a glass of Cabernet, we sipped on the idea of creating a place that reflected our enjoyment of food, wine and a social atmosphere. The kind of place you take a first date, do business or meet up with good friends. A place where eyes focus on the souls of each other and not sets filled with sports or the daily grind. The idea turned into a phone call to our now land owner. Who personally met us at a rentable space that was intended to be The Bottle Room. Located in DePere, WI. 
Our Back Deck: The decision was made here to start The Bottle Room.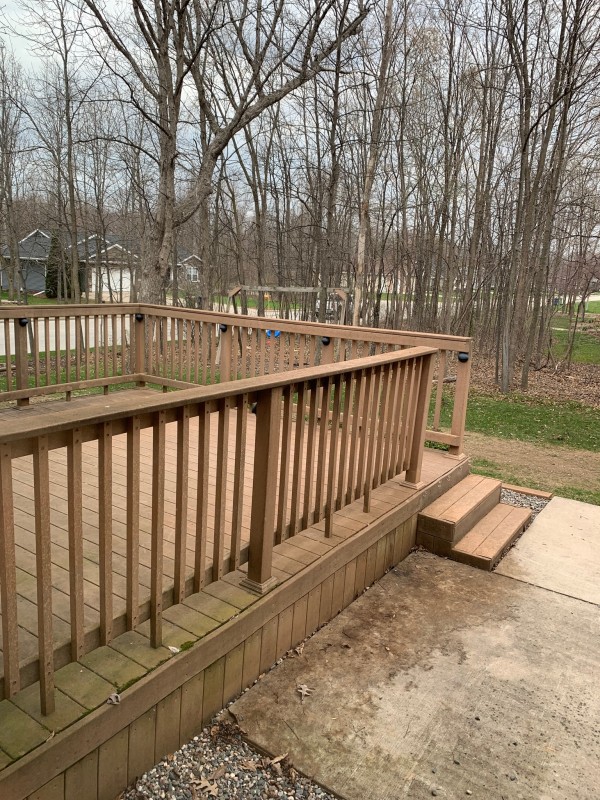 After many questions on our side and his, we felt it could be a reality. The name "Vino Terroir" would find itself on architectural drawings, email accounts, IRS forms and social platforms. The plans were rolling forward to open a new Wine focused bar in DePere.  It was fun and stressful all at the same time. Of course, those of you that know us, know this can't be. Because two things in this story are completely non existent. Those two items include, the name "Vino Terroir" and we are not located in DePere. 
So what happened? We got a call from our landlord stating the site we were looking at for build out was no longer going to be available. He did have an idea though. Suamico. In a spot where one lonely strip mall with a great curb appeal existed. The only catch was that Festival Foods had a no compete clause on wine in our district. Showing we would be more of a bar than a retail store , Festival was fine waiving that stipulation. So we looked at the new space, which was at the time Beth's Boutique, and determined it was a winner. We built out the space formerly Beth's Boutique and a dance studio. The entrance floor to our establishment still has the old dance studio floor, for those that didn't know. 
The Space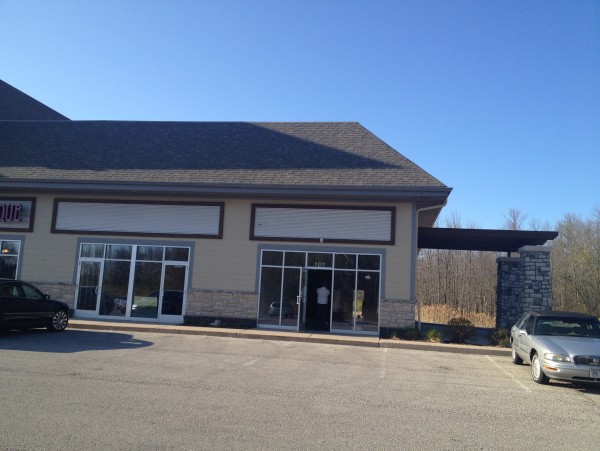 So what happened to the name? Well that was a tough sell. With all of our marketing and branding in place and only a month or so til we open, I walked up to my wife and suggested we change the name. Now keep in mind we are newlyweds and about 6 months into our life together. We were taking a leap of faith and using internal fortitude to open a brand new concept to the Suamico area. We went through a plethora of names like: Wine World Consultants,Wine Sophisticate, The Pairing, Cab N Sav, Wine Not, Wine Spot, Wine Must Taste Grape, The Vineyard, Crush, Legs- a wine bar, Cotes du Vin, and Vino Terroir.  Terroir in the wine world means " A sense of place". But what didn't make sense was first off, how to pronounce it, second, we did more than just wine. So to approach my wife, who has a marketing and design background, and tell her that I think we should change the name after she just designed a business around "Vino Terroir". You can fill in the rest of the evening with the probable outcome. As luck may have it, and it certainly luck had impeccable timing, we had a wine tasting with one of our wine reps. In front of my wife the Rep. completely botched how to say our business name. So with some research, that lead me to a room in a castle that held all of the wine and mead called "The Bottlry", The name "The Bottle Room" was born. Not just a wine bar but so much more. :) 
The Bottle Room has an emphasis as a wine bar, but also great food, craft cocktails and craft beer. At the time we opened, craft beer was still not as popular as it is today. We were told that we were crazy for not having the big brands on our tap handles. Our model was that great wine needed great counterparts. Also, a stress free relaxing setting with elements that compliment it. We feel we pulled it off and are very proud of the people that make our vision from the back yard deck a reality. Our guests and our staff. It's you that brings The Bottle Room to life. Thank You for 10 years. j+c